May 2022 - Four Pillars Gin from Australia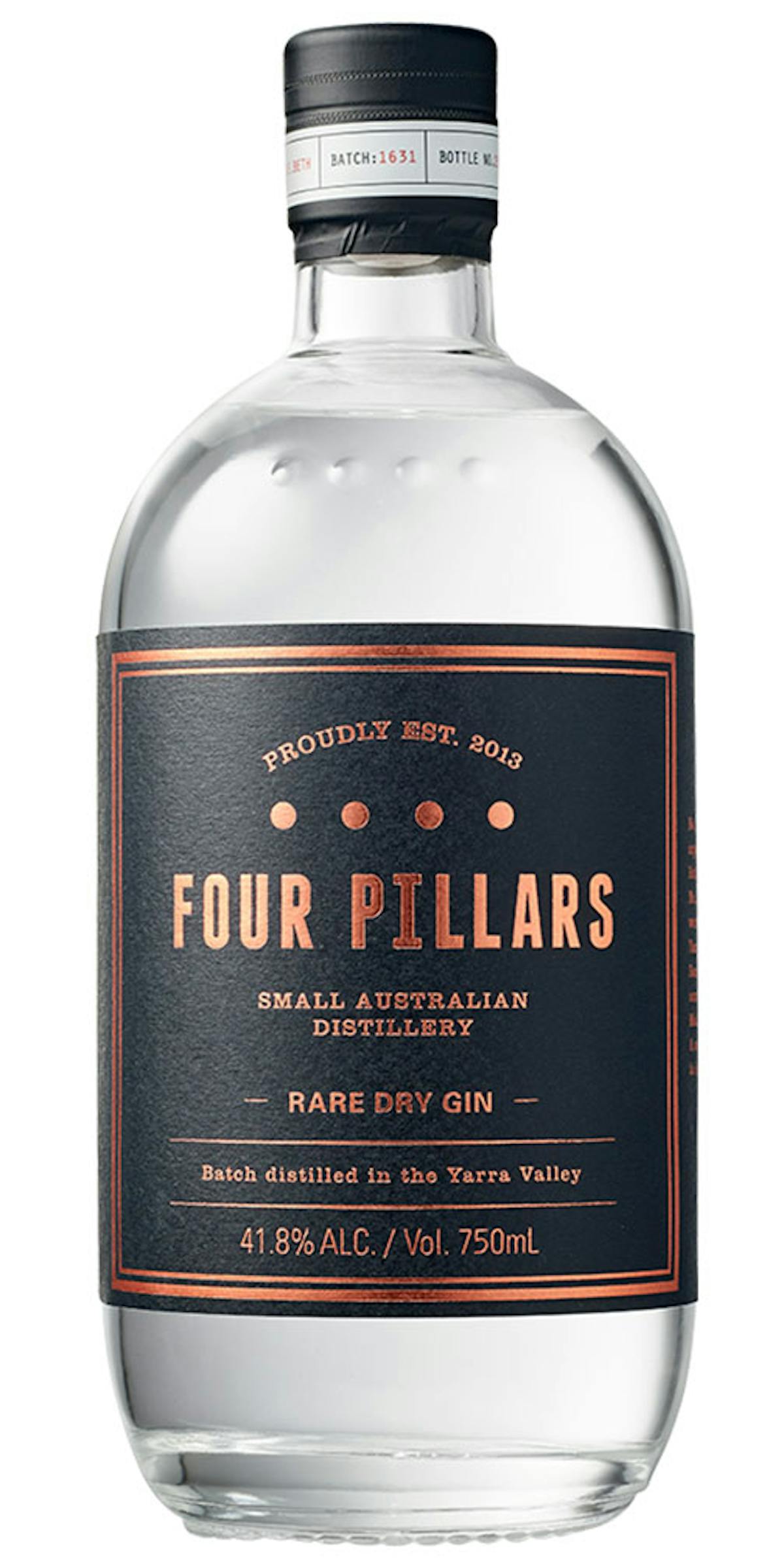 We love this gin for all of its smooth citrus feels.
DESCRIPTION
This Aussie gin is as smooth as a Chris Hemsworth manuever with Thor's hammer in all of The Avenger movies. It goes down easy and is equally delightful served neat, over ice or in a simple cocktail.
PLACE
Four Pillars Distillery is located just outside of Melbourne in the Yarra Valley of Australia. If you like other adult beverages, you may recognize this area for it's notoriety in the wine world. It's lush, cool and full of green hills and valleys.
TASTING NOTES
This is a modern gin distilled with lemon myrtle and whole fresh citrus. The lemon myrtle is native to the Yarra Valley, giving the gin a herby freshness and a real sense of place. The use of fresh citrus is a maverick move in the gin world as most distillers use peels or dried fruit. As you might imagine, the fresh citrus adds to the freshness of the gin, giving it brightness and rounding out to the smooth product we're enjoying this month.
FEATURED COCKTAIL
GIN FIZZ
Originally made with heavy cream as a Ramos Gin Fizz, the classic Gin Fizz is lighter and more refreshing (and far easier to make). The combo of sweetness, citrus, creaminess and lots of shakin' like a polaroid picture (a la Outkast style) equals the perfect cocktail with this gin.
INGREDIENTS
2oz. gin
1oz. lemon juice
3/4oz. simple syrup (use lavender if you're feeling extra floral)
1 egg white
Club Soda
INSTRUCTIONS
chill a martini glass with ice
add egg white, lemon juice, simple, and gin to shaker (in this order - nothing sadder than eggshell in gin)
dry shake! (no ice) for 15 seconds
add ice and shake again until your hands are cold
strain into chilled martini glass
top with club soda and enjoy!